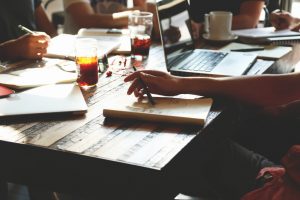 Balsam Pier Music is a management company and also offers freelance artist services. If you are looking for help getting your music career organized, get in touch and let's see if we can help.
Services include strategic planning, marketing, publicity, grant writing, and tour booking and are customized to each artists' needs.
MANAGEMENT CONSULTING
Need some help getting things organized? Want to bounce some ideas off someone with fresh ears? Contact us to book a consulting meeting. We can meet over Skype, telephone, or in person in Toronto, ON. You get to sit down with an experienced manager and pick their brain. You control the direction of the meeting so if you want to focus on making a plan for your next album release or you want to brainstorm social media strategies, we can do that!
ADMIN TASKS
Looking for help with your to do list? We can help with tasks such as:
SOCAN Live Performance Filing
Grant Completion Forms
Tour Services

updating show lists on websites
creating Facebook Events
creating tour itineraries

Research & Data Entry
PROJECT WORK
Want some support for your upcoming album release or tour? We can help you with album publicity campaigns, radio servicing, tour publicity, and even grant writing. Get in touch and see if we might be a good fit.